Vintage cutlery is one of the most important accessories for food photography. They are important because they help make your photos complete and appealing, for a secure WOW EFFECT on social media. If you are wondering where you can find this fundamental props you are in the right place! In our online shop you can find everything you need for your photo shoots. Vintage cutlery, vintage trays, linen napkins and all the objects needed to create a photo from the atmosphere of times gone by.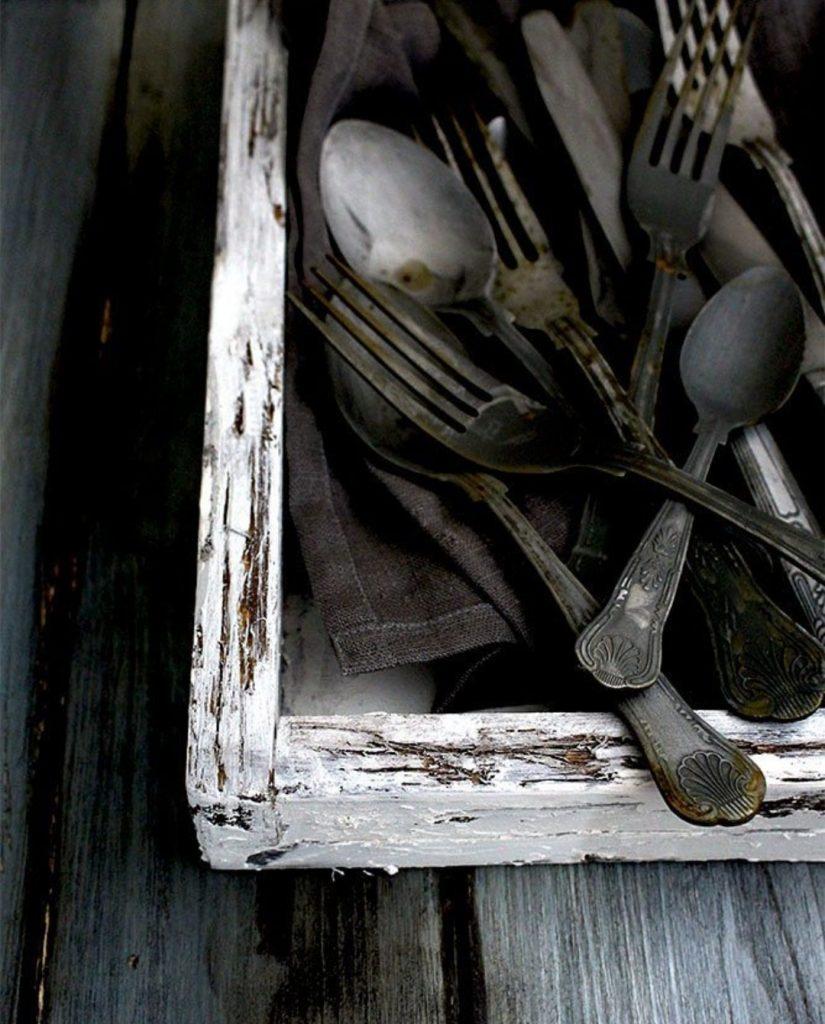 Vintage cutlery: an indispensable props
Whether you want to conquer new followers on Instagram or make photos for your new recipe book, quality is important. And the quality, beauty and charm of your images also passes by the props you use. For that we got to work to make hand-crafted products with a strong distinctive character. The skilled hands of our craftsmen will quickly pass the time on the accessory to make it unique and inimitable. Real vintage works!
If you are looking for quality artisan products, tailored to your needs, you will no longer have to hope for a stroke of luck sifting through market stalls or expensive antique shops because you can simply browse our catalog to find them (Subscribe to our newsletter to receive discounts and reserved offers on the purchase) If your style is atmospheric or vintage, here are some examples of vintage cutlery. What is your favorite model?
Why wait? Choose now your favorite set from the 3 available: vintage steel, brass effect or verdigris, so you can immediately create your moody or shabby chic set.